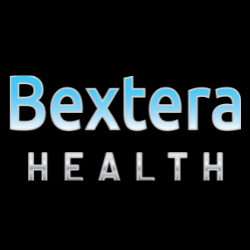 Check out What's New at Bextera Health
Bextera's premium supplements have new additions! Check out the newly released formulas for our great tasting drink mixes & some delicious new vitamin gummies.
Bextera Health Customer Service
M-F 9-5pm EST (732) 784-3523
A message from our CEO
The pandemic has brought with it a need for products typically used in hospitals and isolation rooms to go mainstream.
We're honored to now bring medical grade products into every industry.
Bextera Health
Bextera Health is a medical distributor and a brand made for and trusted by hospitals.
We are honored to partner with other trusted US brands such as EarthSafe, Drive Medical, Blue Jay, Ammex Gloves and many more as a company authorized distributor.
Featured: EvaClean Infection Control Protexus Electrostatic Sprayers
EvaClean infection control products are long time best in class hospital disinfectants of hard to kill Biofilm and C-Diff with impressively quick kill times, and a huge cost savings over standard disinfectants.
The Protexus Electrostatic Sprayers with Pur Tabs are best in Class and exactly the same products you will find being used by top rated academic hospitals for infection prevention, and outbreak control for emerging pathogens.
A New Standard in Medical Distribution
Businesses are welcome to come to us with your needs, we have numerous US based B2B partners in the medical supply and manufacturing industry that we work with.
B2B Partners
From custom nutrition and OTC products, to packaging and bottle supply for industry.
We can take orders for as little as 1 unit for some products online, as well as work with the largest distributors and companies in the US including federal, state and Emergency Management accounts and are happy to set up supplier contracts.
How to Order
-Credit card payment checkout option
-Recurring order option
-Auto-Invoice at checkout option - you will receive -ACH/Wire Instructions by email
-Sales Rep assisted order Invoice/Supply Agreement
"This is where we fight back, and protect our nation now and well into the future. Come take a ride with us on this journey and let us show you how."
Nicole Slacik
CEO Bextera
Naples, FL
Red Bank, NJ